We Work With You to Create a Personalised Exercise Plan & Teach  You Healthy Habits
What makes the trainers at Personal Training Camberwell different is that we work 1-on-1 with you to help you achieve your goals. Our trainers are all Tertiary Qualified and have experience helping people just like you achieve their goals using the most up to date and scientifically validated training methods available. Whether your goals are Weight Loss, Toning, Building Muscle or Rehabilitating from an injury or just from lack of use we have the experience to help you get where you want to be.
Weight Loss
Many of our clients at Personal Training Camberwell initially contact us with the specific goal of losing weight, or burning fat. Once they start to feel the other benefits of regular exercise, such as better sleep, more energy and feeling better in general, weight loss becomes a by-product of exercising to be healthy and feel good.
Muscle Toning
"Strong is the new Black" – We love educating women on the fact that, "No, you are not going to build huge muscles when you do weights" – In actual fact, your muscles will get strong and firm, what's commonly referred to as "toning", and often as you lose body fat and build muscle your bodyweight will stay exactly the same. 
Positive Health Change
We love nothing more than to hear our clients tell us (and they tell us often) how they feel stronger, more capable, more energised and just more positive in general. We are here to help coach you through your health journey, to work with you to overcome obstacles and challenges, and celebrate with you when you notice the positive change.
Real Coaching – Real Results
Custom Plans & Coaching for Your Specific Goals
There are a lot of different options out there when it comes to exercising and reaching your specific goals. We don't believe there is any one type that's better than the other, we just believe that there is a right one for you. We are grateful that you've taken the time to consider us as part of your health care team, it's a responsibility that we don't take lightly. Let us work with your  Osteopath, Physiotherapist, Chiropractor or your General Practitioner to start making real positive change in your health and wellbeing.
Matt Sheldon
Personal Training Camberwell
Matt Sheldon
Personal Trainer
Matt has been a qualified PT since 2010, as a trainer he is particularly interested in strength and conditioning, postural correction and injury prevention. In his time as a trainer he has assisted a wide variety of different groups in achieving their health and fitness goals – including the elderly, "mum's and bub's" and individuals with disabilities.
Bachelor of Exercise and Sport Science
Certificate IV | Personal Trainer
Certificate III | Fitness Trainer
Pilates Instructor – Level 1 Matwork
Level I, II and III Kettlebell Trainer
Bootcamps Australia – Outdoor/Indoor Bootcamps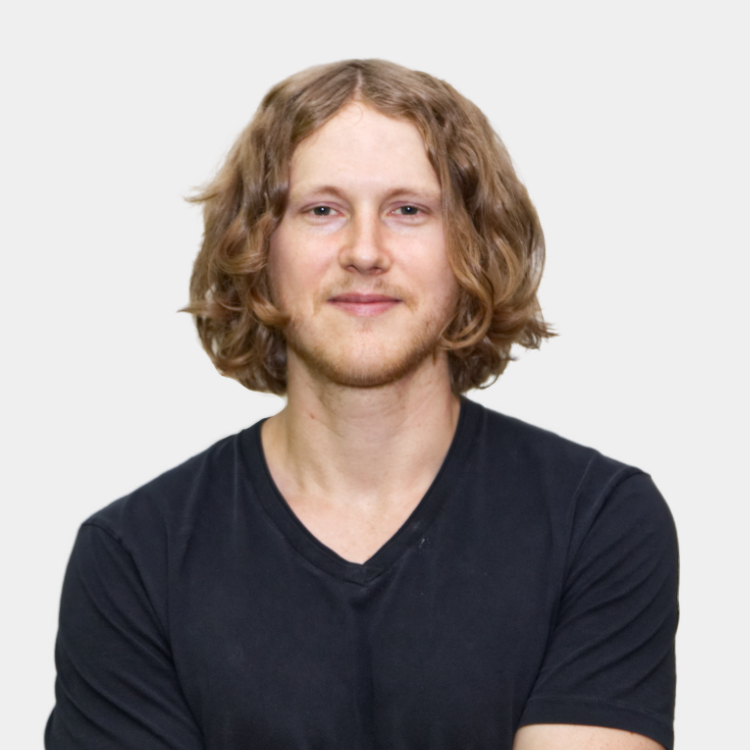 My Approach
My approach with personal training is to correct posture and eliminate pain/discomfort during exercise through tailored programming – while having a bit of fun and some quality banter. My aim to is to make people feel confident in their body, and competent when it comes to resistance training. My sessions typically involve some pilates/mobility work and functional strength training – with an emphasis on moving  well, and with purpose.
Frequently Asked Questions
WHAT KIND OF PERSONAL TRAINING DO YOU DO?
We deliver a combination of strength and high intensity interval training that often includes elements of boxing, kettlebell, bodyweight, yoga, dumbbell and olympic barbell training (powerlifting and olympic lifting) delivered in either 30, 45 or 60 minute sessions.
I WANT TO LOSE WEIGHT.. CAN YOU HELP?
Of course. Assuming you're willing to put in the work, we will give you the tools you need to make lasting change. We don't often focus specifically on weight loss as a goal at Personal Training Camberwell, more often we make our focus about increasing the amount, and quality, of movement you're doing and on cleaning up your diet. What usually follows is an increase in energy and a reduction in body fat just because you're becoming healthier. We believe that losing weight should be a side effect of achieving the goal of better health.
CAN I TRAIN WITH A FRIEND?
Definitely. In fact we recommend it.
Our experience indicates that when friends train together and are accountable to each other to get to training and eat healthier they often both get better results.
Ask about our 2-on-1 Personal Training sessions that make the cost of Personal Training a lot more affordable.
I HAVE INJURIES.. CAN I STILL COME TO PERSONAL TRAINING?
When you are injured, or haven't trained before or for a long time, the best thing you can do is get personalised training sessions to make sure you are learning the physical movements properly.
We have dealt with injured and fused backs, knee injuries (ACL and MCL damage), injured shoulders and necks. Most people have a niggle or two by the time they get into their 30's and often with proper technique and supervised exercise they can train pain free.
CAN I DO A TRIAL SESSION?
Definitely. All of our trainers offer a free 30 minute consultation which can include a workout to assess your fitness and mobility.
We also offer a 3 session pack for $135 so you can come and try out our facility and our trainers to make sure that we can work well together. Or, if you just want to come in for a look around and a chat then use the consultation booking form to request a time.
DO YOU OFFER NUTRITION ADVICE?
As personal trainers we can offer basic nutrition advice but we specialise in movement and mindfulness. Many of our clients benefit greatly from the basic nutritional advice we offer but if you need dietary advice we can refer you to a nutritionist or dietitian for more specific help.
WHAT SHOULD I WEAR TO TRAINING?
Most people chose to wear comfortable training clothing such as shorts or trackpants and a t-shirt. If its colder you may wish to wear warmer layers until you've warmed up.
For outdoor sessions it's advisable to wear a hat and sunscreen in summer and extra layers of clothing in winter.
I'm NEW TO EXERCISE.. WHAT ELSE MIGHT I NEED TO KNOW?
Firstly, congratulations on taking the first (and most confronting) step of getting started. 
We think that all new exercisers should do at least a few 1-on-1 sessions before progressing into group or more advanced training. That way you can learn how to do the exercises properly, reduce the chance of injury and get much better results.
Make a time for a consultation and a FREE initial session!
Having Trouble Getting Started?
Need More Information?
You're Not Alone, And We're Here to Help.
We know how hard it is getting started, or coming back to exercise after a long layoff. This is probably the most common group of people we have at Personal Training Camberwell.
Let us help you get started the right way with Personal Training sessions that are designed especially for you and your goals. There has never been a better time than right now.